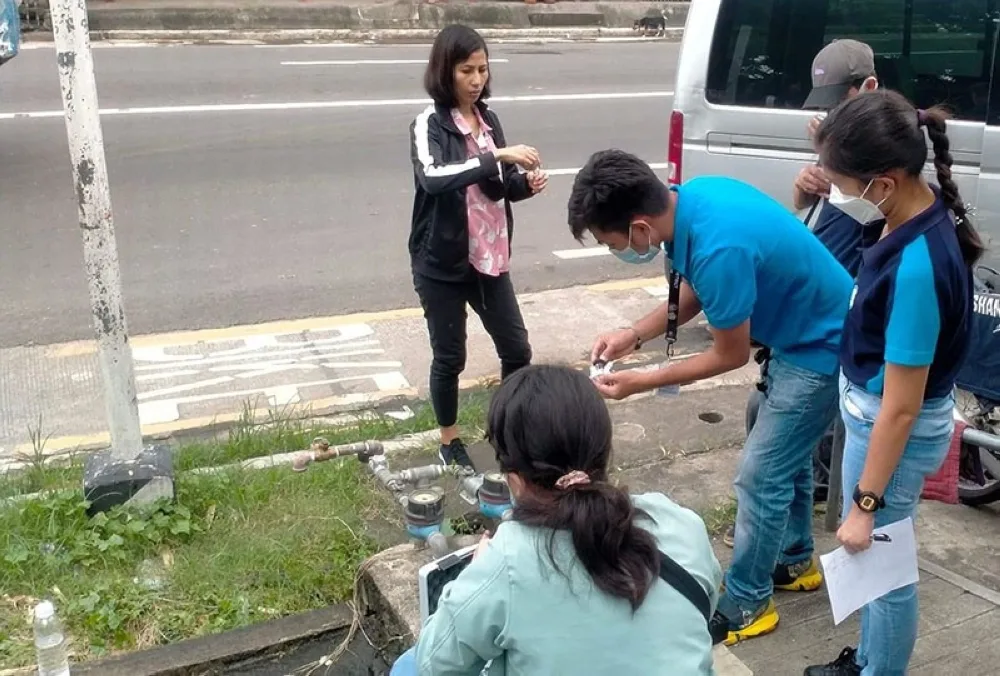 The United States Agency for International Development (USAID) Safe Water Project has conducted water quality assurance (WQA) activity together with PrimeWater and Bacolod City Water District (Baciwa) through a joint chlorine residual monitoring from 12 water sampling points across the Negros Occidental capital city.
PrimeWater – Bacolod Branch Manager Farah Jenny Monteclaro said the samples passed the 0.3 parts per million (ppm) chlorine residuals minimum requirement of the Philippine National Standards for Drinking Water (PNSDW).
The test was conducted as part of ensuring that water quality is within standards to prevent the spread of cholera in the province.
USAID Safe Water Project supports the Philippine Water Supply and Sanitation Master Plan (PWSSMP) led by the National Economic and Development Agency (Neda) targeting universal access to safe water supply and sanitation.
Currently, around 12.4 million Filipinos still get water from unsafe sources that increases the water-borne disease risk.
"PrimeWater is grateful that USAID Safe Water Project joined us in this water quality assurance activity as we maintain the safety of the water we supply to Bacolodnons. Rest assured that we will continue to deliver and find more ways to provide quality service alongside prioritizing the health of our consumers in our served areas," Monteclaro emphasized.
To maintain water quality, PrimeWater and Baciwa consistently conduct daily chlorination using sodium hypochlorite to ensure the potability of their water supply to their more than 67,000 concessionaires in the city.
Testing of water for microbiological parameters is also regularly conducted.
"We are even more driven to improve our services as USAID Safe Water Project recognizes our common goals and mission towards universal access to safe water supply and sanitation," Baciwa General Manager Mona Dia Jardin said.
She added that "we look forward to opportunities of collaborating with them in the future."
Source: Sun Star | USAID safe water project conduct joint testing of Baciwa-PrimeWater's water sources